Regular price
Sale price
$99.00 USD
Unit price
per
Sale
Sold out
YOU MUST BRING ID TO CLASS TO VERIFY NAME ON LIST.
There are no refunds. Please email support@blanksgalore.com to reschedule missed class or receive a credit. Each class has a different price, please ensure you are purchasing the correct class.

 Please Bring
✔️SUBLIMATION T-shirt & Tumbler CLASS-$99.00 per class 
(Do Not Bring Anything)
-URGENT

--This is not an All Over T-shirt class, you will craft on a T-shirt and a Tumbler only.
✔️Party Favor CLASS-$120.00 per class
(Do Not Bring Anything)
-URGENT

--You will assemble chip bag, caprisun, rice crispie, water bottle, and a gift bag, and also receive an editable canva design
✔️Photoshop Class (SOFTWARE)-$99.00 per class
Laptop
Please ensure your laptop have a minimum of

8gb

worth of memory.
Any Ipad, or apple laptop or laptop ending with, "BOOK, will not be compatible, ex; Chromebook.
Before class You 

MUST DOWNLOAD AND INSTALL--

  Photoshop
(DESKTOP VERSION ONLY. NOT THE IPAD). We do not teach in the MacBook version.
✔️All Over T-shirts CLASS-$199.00 per class
(Do not bring anything)

-

This is an All Over T-shirt class, you will craft on a T-shirt using the tile and tape all over method. 
Blanks Galore Headquarters Address: All hands on classes are held
6621 Bay Circle
Suite 100
Peachtree Corners Ga 30071
Blanks Galore Headquarters Number: (Monday thru Thursday 9am to 4pm only)
770-676-9539
Please ensure all questions are asked during the week of scheduled class by 4pm on Thursday, due to the business being closed every Friday, Saturday, and Sundays. The business is only open for the hands on class scheduled on the weekends. No phone calls or emails will be answered during our closed days (Friday thru Sunday).
Nearby Hotel 
Atlanta Marriott Peachtree Corners
475 Technology Pkwy NW
Peachtree Corners, GA 30092
Thanks for your Support!
Share
View full details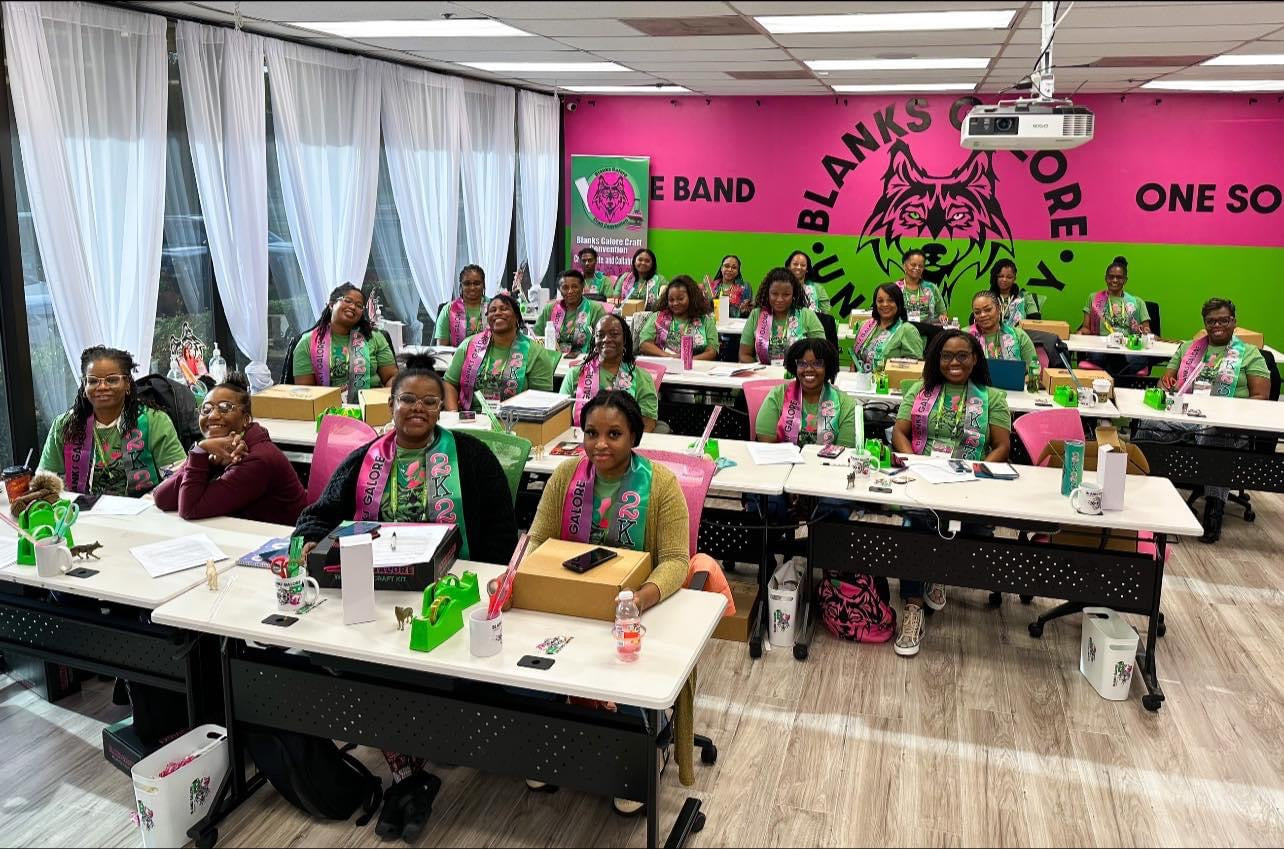 Dropping Jems
Sunshine was fantastic! We learned so much in the beginner sublimation class. There's something about being in the live class that just makes it that much better. Sunshine gave such specific advice and recommendations of equipment to buy, tips & suggestions based on different types of crafting that you might be doing! She gave us great ideas for business opportunities with sublimation! It was fantastic!
Confused
I thought I was signing up for a class, I'm not sure what was supposed to be sent for me to review.
Great Class
I learned some valuable tips out of the class. I would definitely recommend this class for sublimation beginners. The instructor; Sunshine, was really nice and dropped so many gems!!
It was Awesome and very Informative.
I will be taking more classes in the future.
Sublimation For Beginners Camp & Photoshop For Beginners Hands On Class (Atlanta Ga)
Great Class!!!
The class was amazing and I learned a lot from Sunshine. It really has me more excited to get started sublimating
I've attended both hands on classes. I love love loved both classes. One of the best four hours I've invested in! I learned a lot and I'm looking forward to attending more hands on classes.
Hands on class got the win!
Sunshine delivered the material in a manner that was understandable for all in attendance. She was entertaining and extremely informative! I'm super motivated to go sublimate everything! The classroom was clean, inviting, and had everything we needed to be successful. ⭐️⭐️⭐️⭐️⭐️
Satisfied Customer
I absolutely loved attending this course. The presenter was knowledgeable and gave plenty of tips.